Contests & Events
Dr. Karlin's patients of all ages enjoy the many fun contestshe sponsors each year! Visit our practice on FaceBook to view current contests and contest winners.
Recent Contest Winners: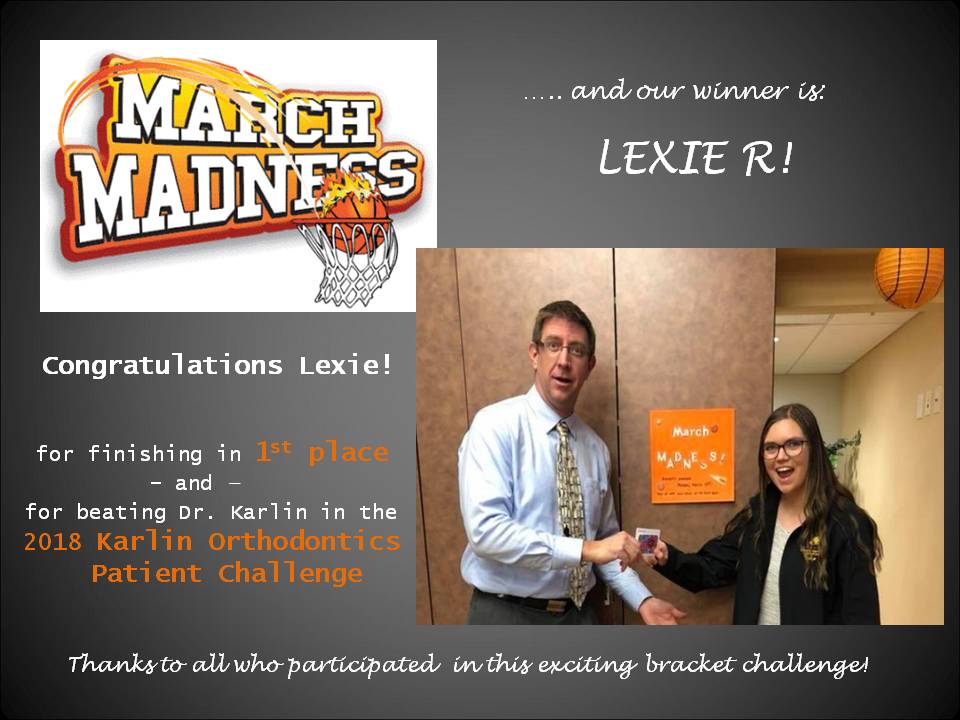 Events
Earth Day 2017
Thanks to all of our patients who assisted with Karlin Orthodontics' celebration of Earth Day!
Each patient's selection of "green color ties" at their April appointment resulted in the addition of one leaf on the World Wildlife Fund donation tree.The total number of leaves determined a very generous "Guardian Gift" amount in the name of Karlin Orthodonticsics to the World Wildlife Fund- symbolic adoption of a Sumatran Rhinp!